Dr. Vahe Vorperian, DDS, Canoga Park Dentist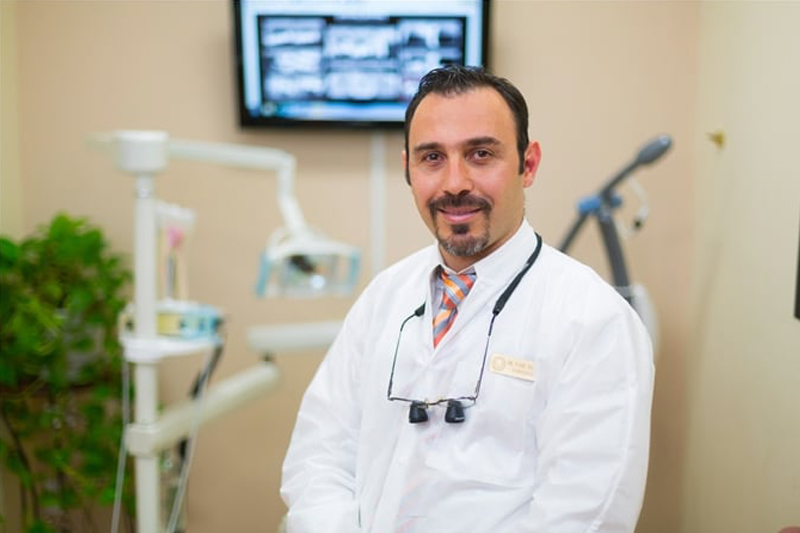 VALLEY DENTIST SERVING CANOGA PARK, RESEDA, AND NEARBY AREAS IN LOS ANGELES, CA.
Dr. Vahe Vorperian comes to Eton Dental following long years of professional career in dentistry, he has been involved in dentistry since 1999.

"My favorite part of dentistry is the people. Seeing patients as people and building relationships that last for generations is what makes this work most rewarding." - Dr. Vahe Vorperian.

If you live in or around Reseda in Los Angeles and are looking for a caring, highly trained, quality dentist, please call 818-312-9787 to schedule a consultation with Dr. Vorperian. Our dentistry practice welcomes all people living in the Valley, and surrounding areas of Los Angeles.

Dedicated to Patient Care
Dr. Vorperian has worked with patients from six months old to 90's' and is pleased to offer family dentistry services that can meet the various needs of patients at all stages of life. His favorite part of dentistry is the people. Building relationships that last for generations is what makes his work most rewarding. Having suffered dental trauma as a child, Dr. Vorperian is particularly committed to providing a comfortable experience where safe and advanced dental services can be performed. He has studied with specialists, learning the least painful and most effective ways to perform services such as root canals.

In addition to training with root canal specialists, Dr. Vorperian has been trained by experts in the fields of cosmetic dentistry and reconstructive dentistry, enabling him to provide a full range of services that can enhance the appearance and strength of your smile. If you are looking for a dentist who offers a complete range of general, cosmetic, and restorative services, Dr. Vorperian welcomes an opportunity to meet with you, understand your needs, and help you achieve your oral health and beauty goals.

Education and Continuing Education
Dr. Vorperian graduated as DDS in 1999 from Armenia Medical School. Then he moved to United States of America and successfully passed the National Board part 1 and Part 2 exams, and immediately after that he passed the State of California Board exam, the theoretical and practical sections. Dr Vorperian is eager to attend all the kinds of seminars and trainings that will add to his knowledge and will better help to learn all about new techniques, materials and equipment's.

He attended all kinds of seminars related to cosmetic dentistry, restorative, endodontics, implantology, clear braces, pathology in oral surgery, osha and hippa regulations.

Dr. Vorperian attended one-year course fellowship in implantology placing and restoring in 2010 with California implant institute.

Dr. Vorperian is a member at the American dental association. And at San Fernando Dental Society plus a member at California dental society.

"Continuing education has enabled me to provide best-in-class treatments for patients, and it's going to be a key element that sets Eton Dental apart. It's an exciting time to be a dentist, and I look forward to telling and showing our patients the latest things we can do to provide optimal cosmetic and functional outcomes." – Dr. Vahe Vorperian

Dr. Vorperian has advanced training in a host of dental procedures and disciplines including:
- Cosmetic dentistry
- Porcelain veneers
- Porcelain crowns.
- Retreat root canals.
- Full dentures.
- Partial dentures.
- Laser treatment for gums.
- Fix and removable restorations.
- Wisdom teeth.
- Full mouth rehabilitation
- Dental implants
- Advanced dental technology

Committed to patients and passionate about dentistry, Dr. Vorperian attends multiple weekend courses throughout the year to ensure everyone who walks through our doors is provided the safest and most effective treatments available.

In his efforts to know the whole patient, Dr. Vorperian performs a comprehensive review of your medical history. Sometimes, seemingly unrelated illnesses or medications can directly, or indirectly, impact your dental health, so he takes the time to review your history carefully. You will experience Dr. Vorperian's professional and gentle approach throughout your visit.
Personal Life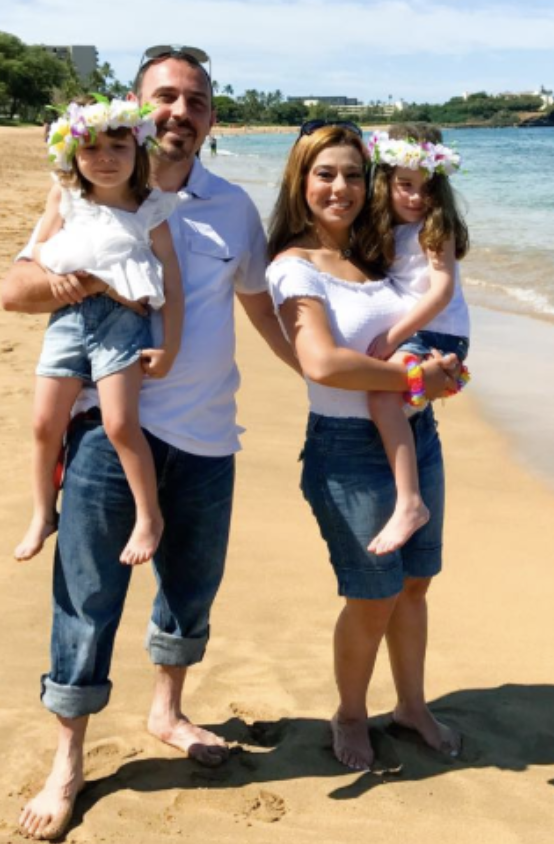 Dr. Vorperian spent ten years by himself in Armenia when he was 18 years. This experience taught him how to make new friends and how to socialize and built a life and living without any family member there.

Married with two girls, Dr. Vorperian spends his time away from work with family, enjoying his favorite hobbies including playing soccer, traveling, hiking, and cooking BBQ on his Traeger grill. He remains committed to modeling healthy and active behavior for his children. If you live in Reseda or nearby areas of the Valley in LA and are looking for a dentist, please call Eton Dental at 818-312-9787 to schedule your initial consultation with Dr. Vahe Vorperian today.

You Are Special

We wish to build a trust with each of our patients that can come only with time. We wish to treat each and every patient as if they will become part of our dental family and remain with us for many years to come. So, Dr. Vorperian will paint a very detailed picture of your oral health condition, and together you will take control of your own dental health prioritizing problems and their solutions for a better future over time.
Meet The Team